Obstruction lights for cranes
Beaconing kits in stock and ready to be used,
or customized light equipment depending on type of cranes.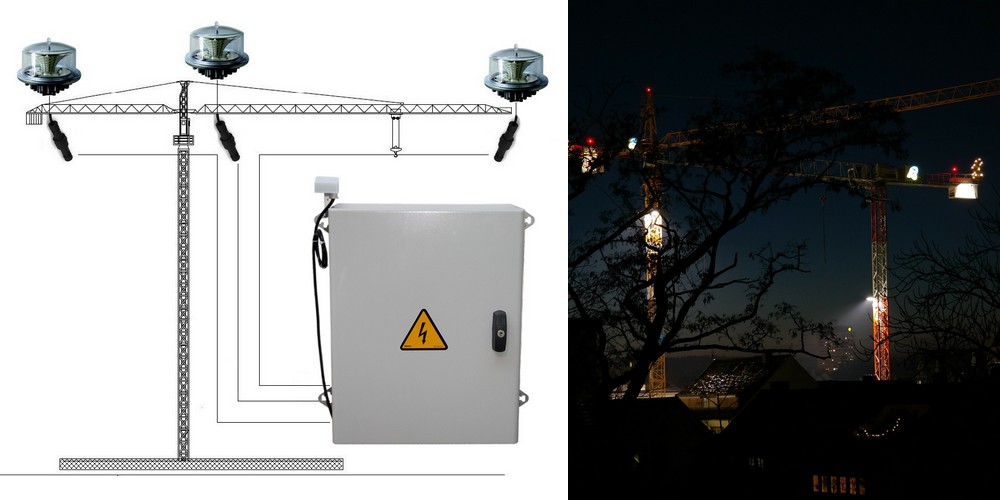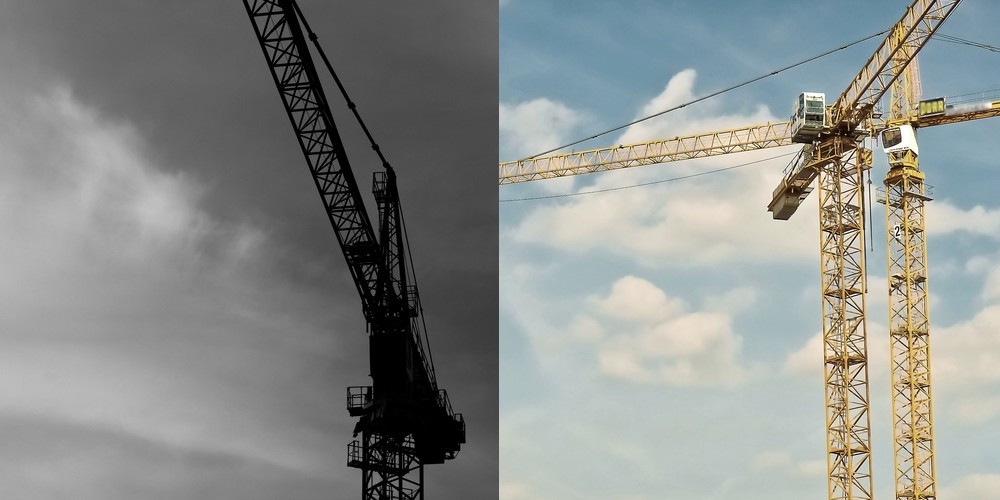 Cranes beaconing
The cranes beaconing is mandatory when the building site is located near an airport or heliport, or air navigation routes.
Even if in most cases the cranes are considered as temporary obstacles, the cranes beaconing remains compulsory.
Obstruction lights are also necessary on cranes even if the machines are not in use (nights and week-ends).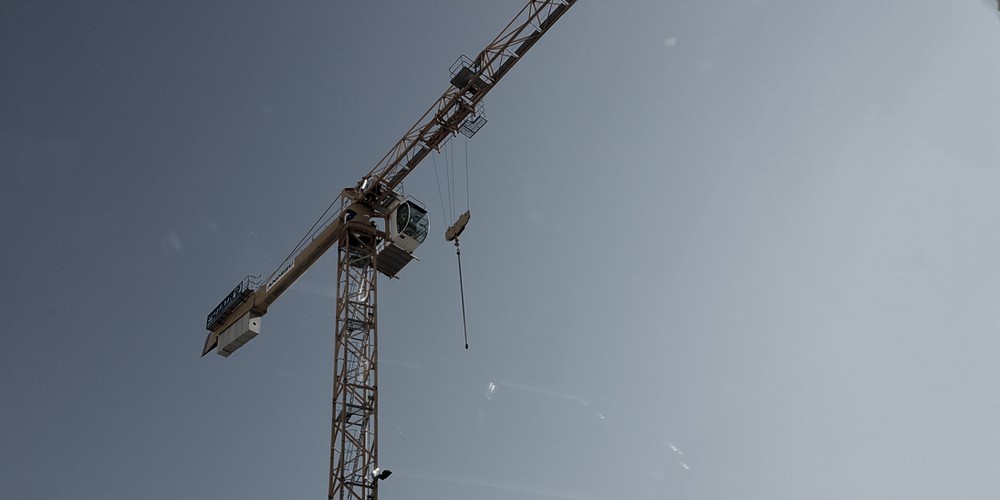 Crane beaconing implementation
The number of obstacle lights and their arrangement on the crane shall be such that the structure is indicated from every angle in azimuth.
If one of the beacons set up on the crane is not visible from one direction, one or more aircraft warning lights shall be added on it, in order to insure the beaconing of its complete contour.
Low intensity obstruction lights have to be spaced at longitudinal intervals not exceeding 45 meters, and the medium intensity lamps at intervals not exceeding 900 meters.
Thanks to their design, our obstruction lights for cranes are especially tailor-made for the crane operators issues. Indeed, their aluminium structure is very light:
0,6 kg for the LIOL B, 5 kg for the MIOL AB.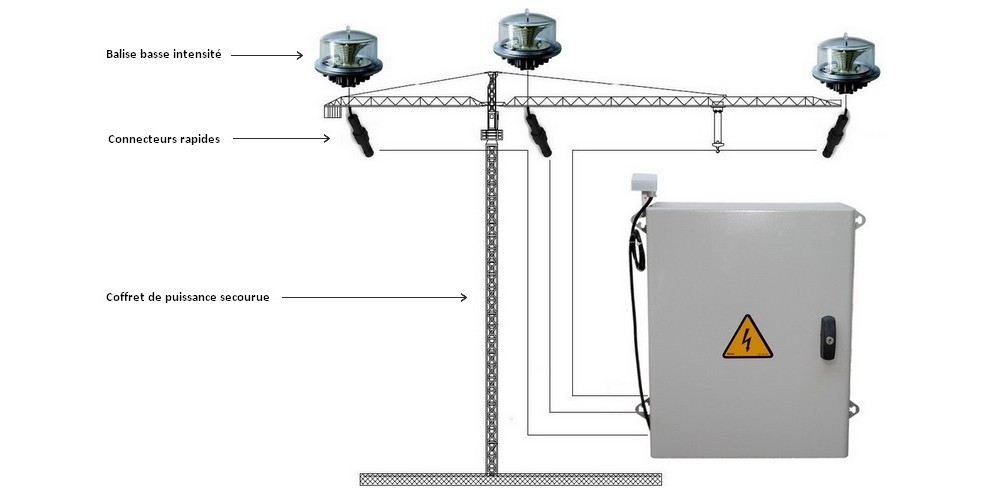 Our crane beaconing kit
PROMIC created for all cranes operators, a crane beaconing kit to help them upgrading to obstruction lights standards.
The crane beaconing kit includes:
3 low intensity obstacle lights type B.
3 quick connectors.
1 backup power supply cabinet.
The lightness of the LIOL B 32 cd, which weigh less than 1 Kg, makes the installation of the beacons easier on the jib and counter-jib of cranes.
Thanks to the quick connectors, the obstacle lights wiring is simplified, and gives an important time-saving to the crane operators. The emergency power cabinet insures a minimum of 12 hours autonomy.