Wind direction indicators
Wind direction indicators, on heliports or airports, give information to pilots about the direction and the speed of wind.
Our wind indicator masts are designed and made in FRANCE, in PROMIC workshop, according to ICAO and french regulation STAC.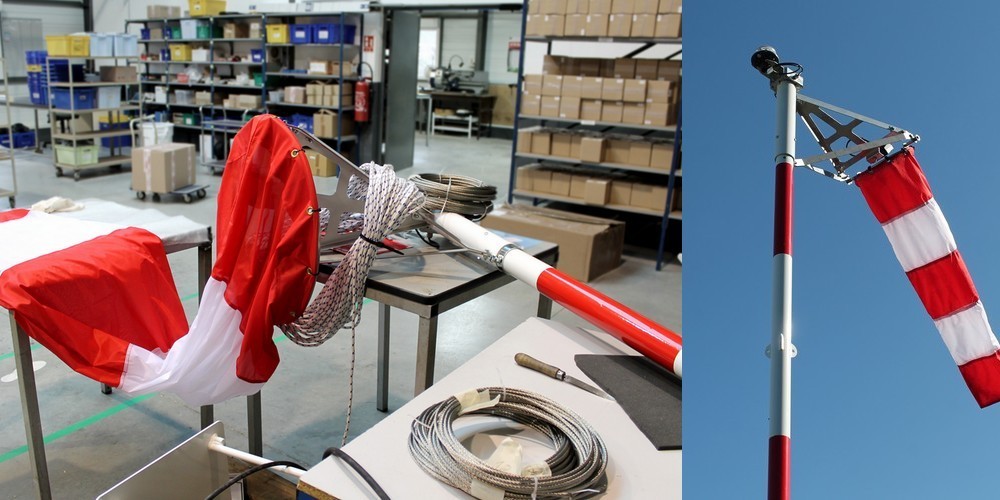 Our wind direction indicators masts
Completely designed and manufactured in FRANCE, wind indicators masts from PROMIC are engineered according to international (ICAO) and national (STAC) standards. All our wind direction indicators get a required windsock, which can be lighted internally by a floodlight, and at the top of mast by an obstruction light LIOL-B.
Different sizes of indicator masts and windsocks are available :
All our wind direction indicators are delivered premounted and preconnected on standard pallet.