Electrical cabinets
In order to satisfy the most specific needs of its customers, PROMIC designs, develops and produces in its French workshop
the power supply cabinets which control obstacle and heliport lights.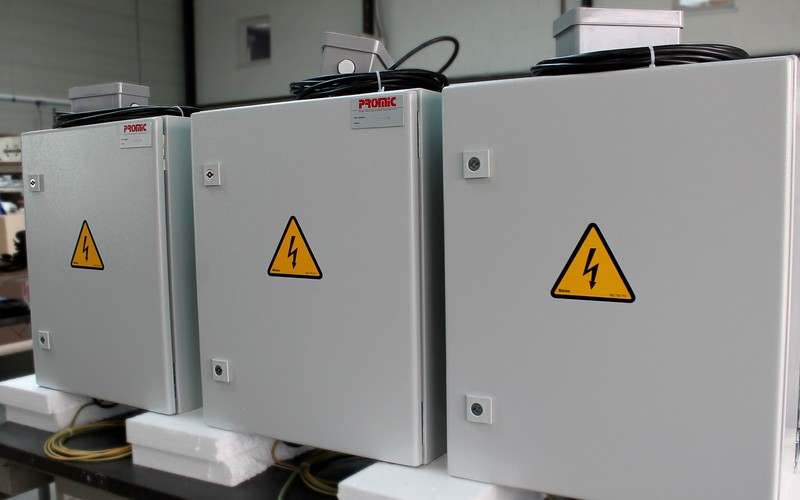 Electrical cabinets
PROMIC electrical cabinets ensure the power supply of one or several obstruction lights on a same obstacle.
This electric equipment can power supply, protect and control all LED obstacle lights and heliport lights thanks to only one cabinet.
Control cabinets produced by PROMIC are designed according to the customer needs:
Automatic twilight sensor
Electrical protections
Flashs synchroniser
Alarms for lights faults
LED lights on cabinet front
Remote control
All these electrical components can be included in one electrical equipment. This tailor made cabinets politics enables to PROMIC customers to manage all issues connected to their building projects.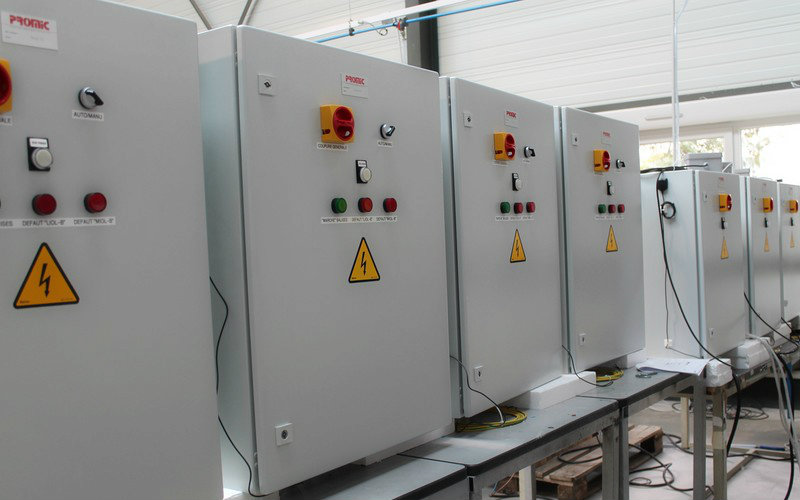 Backup power supply cabinets
The backup power supply equipment designed by PROMIC, ensures the obstruction lights power when general power cuts appear.
Indeed, the batteries included in the equipment will save during 12 hours the power of all obstacle lights, low or medium intensity.
Depending on the number of obstruction lights to be save, the backup power supply equipment can be composed of only one cabinet including all components, or it can be two different cabinets, one for batteries, the other for electrical components.
The backup cabinet is available for all businesses, all structures and all LED obstruction lights.